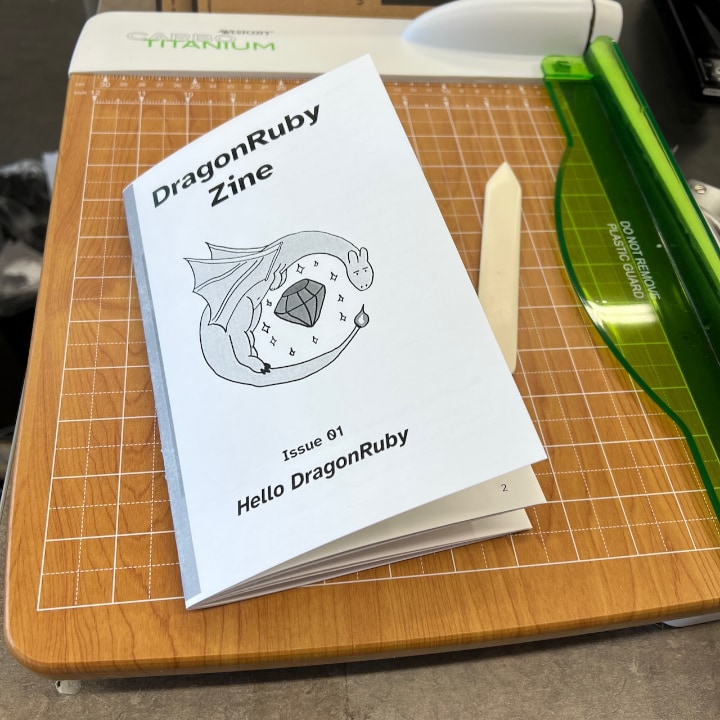 The DragonRuby Zine is a community publication celebrating making games with DragonRuby Game Toolkit. Each issue features tutorials, sample code, interviews, and more. Digital versions are available as free PDFs and print editions are sold at cost.
A new issue is published every spring and fall.
Check out the issues!